Get updated Asus p5b motherboard audio,video,LAN,chipset ,bios drivers download  for windows 7,8,os 32 bit or 64-bit operating system
Asus p5b motherboard Drivers Download For Windows 7,8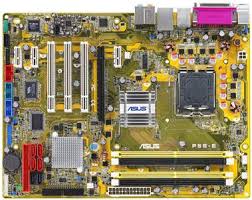 Driver Type
Vendor
Version
File Size
Supported Operating System
Download Link
Asus p5b motherboard BIOS
Asus
2104
608.63 KB
windows 8.1(64-bit)
windows 8.1(32-bit)
windows 7(64-bit)
windows 7(32-bit)
Download Now
Asus p5b motherboard
Chipset Driver
Intel(R)
9.1.1.1019
5.58 MB
windows 8.1(64-bit)
windows 8.1(32-bit)
windows 7(64-bit)
windows 7(32-bit)
Download Now
Asus p5b motherboard
Audio Driver
ADI
v6.10.X.6585
72.81 MB
windows 8.1(64-bit)
windows 8.1(32-bit)
windows 7(64-bit)
windows 7(32-bit)
Download Now
Download Asus p5b motherboard audio, video,chipset drivers to Keep your Windows up-to-date
Computers get old,but they shouldn't make you feel nervous when you are using them.So,I think you need a refresh to your Windows in order to keep it up-to-date.If you need greater quality to the sound of Asus your computer,just download the new p5b motherboard audio drivers.You want to see HD movies,right? I want to make sure you view them at a high clarity level,so just download our video Asus drivers.The audio and video drivers are compatible with Windows 8,so download the drivers and make your computer work perfect again.
Things to consider when upgrading your Asus p5b motherboard audio, bios, graphic drivers
If you experience any issue with your Asus computer there is a high chance that the problem relates to your motherboard. It supports the os, so if the operating system is not working properly neither your laptop will. The same applies to the USB modem, if devices don't connect to the laptop, the problem can be your motherboard. The motherboard issues can make your LAN not working, so you certainly need to download Asus drivers and install the Asus p5b motherboard Drivers for Windows 7,8 to make your computer work great.