Loosing HP 625 Laptop Drivers can be very troublesome because people would never know when it becomes important. The presence of state of the art technology ease people to find easily any laptop drivers including HP 625 notebook drivers. This laptop is compatible for Windows 7, 8, Vista and XP. Various software drivers are offered including wireless device to connect your laptop to the internet connection. . By simple clicking, people can download series notebook and laptop drivers for free.
HP 625 Laptop Drivers & Software Download: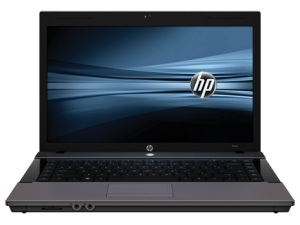 Data Type
Version
Filesize
(MB)
Support Operating System
Download Link
HP 625 Audio Drivers
5.10.6275.0
28.1
Windows 7 64-bit,
Download Now
HP 625 Graphics Drivers
8.743.2.5
124.4
Windows 7 64-bit,
Download Now
HP 625 Keyboard Drivers
2
44.7
Windows 7 64-bit,
Download Now
HP 625 Modem Drivers
2.2.98.0
5.9
Windows 7 64-bit,
Download Now
HP 625 Realtek Network Drivers
2019.1.1203.2010
19.3
Windows 7 64-bit,
Download Now
HP 625 Bios Drivers
F.50
6.9
Windows 7 64-bit,
Download Now
HP 625 Diognostic Drivers
3.7.0.0
1.5
Windows 7 64-bit,
Download Now
HP 625 Webcam Drivers
1.0.25.0
31
Windows 7 64-bit,
Download Now
HP 625 Security Drivers
5.1.0.325
91.7
Windows 7 64-bit,
Download Now
The HP 625 Notebook PC drivers would be important and necessary not only when you have it new but when the driver is crashed or corrupted due to the daily use. The audio drivers let the audio system work properly or can be a solution if there is no sound heard from your laptop. The audio system drivers that can be found are ATI HD audio device for Windows 7, XP OS and IDT audio CODEC as well for Windows 7, Windows 8, Windows 10 Operating Systems. Each supported OS are written in each driver. System and chipset drivers is related with the processor performance and the drivers which are available are ATI I/O communication processor SMBus controller. Latest BIOS drivers version such as system BIOS ROM family 68DVA are available which are worth to download as a way to entering into the BIOS system to install the OS and the rest. Another one which is available to download for free is touch pad drivers to make the touch pad works appropriately. Network drivers will enable to connect into network device such as wireless LAN for Windows, Broadcom 2070 and a lot more as needed. Firmware, advance format hard disk and battery check issues covered in utility tools. The latest graphics drivers is ATI video driver and control panel.
Also See: How to Download and install HP 625 Laptop Drivers for Windows 10 64-bit / 32-bit OS.
Troubleshoot HP 625 laptop Network Errors With Latest HP 625 Drivers Download:
Those already mentioned before HP 625 Laptop Drivers can be used as the solution for certain errors including fingerprint drivers. Upgrading memory can be one of the caused of error or crash. By downloading the drivers or re-install it might solve various problems such as when windows is not working. Another common problem is dealing with modem or network. When you could not connected to the internet, restarting the modem or the router might working if it is not then checking the cable. Running windows network diagnostic is also recommended.