HP Laser Jet Pro Wireless printer devices with MFP configuration and updated color laser functions which features color touchscreen,mobile printing and wireless connectivity. This driver supports all type of OS including MAC, windows 32 and 64 bit.
HP LaserJet Pro Series basic printer Driver Download: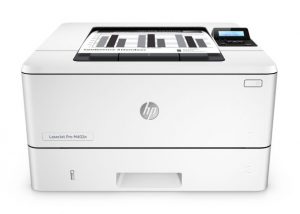 Printer Name
Supported OS
Downlaod Location
hp laserjet pro 200 m276nw

Windows 7 32bit,
Windows 7 64bit,
Windows 8 32bit,
Windows 8 64bit,
Windows 8.1 32bit,
Windows 8.1 64bit,
Windows XP.
Download Now
hp laserjet pro m1536dnf
Windows 7 32bit,
Windows 7 64bit,
Windows 8 32bit,
Windows 8 64bit,
Windows 8.1 32bit,
Windows 8.1 64bit,
Windows XP.
Download Now
HP LaserJet Series basic printer driver free download. All these models are supported by Hp PCL6 and basic drivers which are default print- only driver on printer's software CD. Basic drivers are useful when printer needs to be used only for printing purpose, computer has storage limitations or need to scan for non hp printers.
HP Pro Series Printer Supporting Basic Driver and Features:
Hp LaserJet pro series basic are available for selected HP LaserJet and recommended for all windows environments. These drivers find their best use for general office applications such as word processing or spreadsheet applications. As basic drivers hardly require any specific system requirements, they can be easily installed on any computer when full featured driver fails to install. Basic drivers provide overall best speed, print quality, and print feature support for most users and considered to be best distributable driver alternative to hp 'Universal Print Drivers'. Basic drivers also require to establish wireless connectivity feature.
Common Issues and Solutions For HP LaserJet Pro Series Basic Driver:
However, For most of the users, Hp recommends full feature drivers as basic drivers doesn't allow to use all scanning features for selected printer. For Installation related issues associated with basic drivers, following steps needs to be followed.
Download Hp LaserJet pro series basic Printer Driver from Here
Turn of the printer and disconnect the USB cable that connects printer from desktop.
Run or install driver on Administrator account
Follow Screen instructions until setup finished.
HP LaserJet Pro Series Driver also comes with diagnostic and troubleshooting abilities which can automatically detect printer problems such as no printing, page stuck or corrupt driver package and solve them before your business run into loss.Hence,Hp LaserJet pro series printer basic driver assures you of professionalism, high quality prints and efficient services.