Are you experiencing trouble with your HP Probook 4530s? Download the latest HP Probook drivers for Windows 8.1, 7, XP and resolve all your HP Probook  4530s  issues and enhance your laptop performance
HP Probook 4530s Laptop Driver Download for Windows 7, 8.1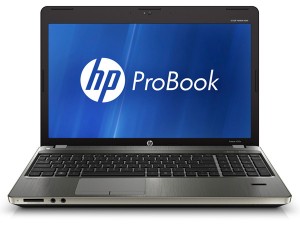 HP Probook 4530s Drivers Download for Windows 7
Driver Type
Vendor
Version
Filesize
Supported OS
Download Link
HP Probook 4530S
Audio Driver
IDT
6.10.6428.0
38.1 MB
Windows 7 32-Bit,
Windows 7 64-Bit
Download Now
HP Probook 4530S
ChipSet Driver
Intel
9.2.0.1021

2.4 MB
Windows 7 32-Bit,
Windows 7 64-Bit
Download Now
HP Probook 4530S
Graphics Driver
ATI
8.91-111013A 132348C
324.2 MB
Windows 7 32-Bit,
Windows 7 64-Bit
Download Now
HP Probook4530S
Camera Driver
HP Universal
CP58500600_CL33412

17.1 MB
Windows 7 32-Bit,
Windows 7 64-Bit
Download Now
HP Probook 4530S
TouchPad Driver
Synaptics
15.2.11.1
65.4 MB
Windows 7 32-Bit,
Windows 7 64-Bit
Download Now
HP Probook 4530S
Modem Driver
LSI
2.2.100.0

6.1 MB
Windows 7 32-Bit,
Windows 7 64-Bit
Download Now
HP Probook 4530S
Wireless LAN
Atheros
9.2.0.444

72.8 MB
Windows 7 32-Bit,
Windows 7 64-Bit
Download Now
HP Probook 4530S
BIOS Driver
HP
F.41

7.7 MB
Windows 7 32-Bit,
Windows 7 64-Bit
Download Now
HP Probook 4530s Drivers Download for Windows 8.1
Driver Type
Vendor
Version
Filesize
Supported OS
Download Link
HP Probook 4530S
Audio Driver
IDT
1.00
38.1 MB
Windows 8.1 32-Bit,
Windows 8.1 64-Bit
Download Now
HP Probook 4530S
ChipSet Driver
Intel
7.1.40.1161
9.7 MB
Windows 8.1 32-Bit,
Windows 8.1 64-Bit
Download Now
HP Probook 4530S
Bluetooth
Qualcomm Atheros
8.0.1.232
6.6 MB
Windows 8.1 32-Bit,
Windows 8.1 64-Bit
Download Now
HP Probook 4530S
BIOS Driver
HP
F.60
7.7 MB
Windows 8.1 32-Bit,
Windows 8.1 64-Bit
Download Now
Computer drivers ensures that the computer uses all the hardware features and system software resources hence improving on the computer response. These Drivers are available for download in categories of windows 7, windows 8 and windows 8.1.
IDT (HD) Audio Drivers: these driver is responsible for sound quality enhancement, it enable the computer user to get access to high quality and well-tuned sound output from their Laptops.
HP Probook 4530s Intel Chipset Driver  is a software that sits in the middle of computer hardware and system software,it enables the Operating system of the computer be able to detect the motherboard and work mutually with it.
HP Probook 4530s BIOS Drivers is an inbuilt firmware driver found in the hardware, it is responsible for controlling the boot processes of the computer as well as manage the external devices like printers and USB devices attached to the motherboard.
Network Drivers: it is responsible for communication in the Laptop, these allows the possible connection of the laptop to the other for communication, and example is the wireless radio and Ethernet port with latest MediaTek, Atheros Wireless LAN, HP LAN Drivers, Atheros Bluetooth Driver, Intel Wireless Drivers for windows.
System Utilities Drivers: these Driver makes the use of the System utilities and Make sure correctness, it also help manage the computer resources.
Intel, ATI Video / Graphics Drivers: It Provide a solution to the graphics quality for gaming and display of High Definition pictures and the High Quality movies with high pixels.
Synaptics Touch pad drivers: it offer an added advantage on the touch pad such that one can do certain tasks and gestures to refer to an action example the use of multi-touch where it detects the number of fingers used and delivers the actions associated with for mouse, keyboard and other input devices.
Resolving the HP Probook 4530s laptop driver software problems
When solving the HP ProBook 4530s laptop driver software it is advisable we check the version of the operating system we are using and download the specific one like for windows 7, windows 8 or windows8.1. We can also download HP Probook 4530S driver scanner tools to aid find the missing driver and to let know when a newer version is in place hence always having up to date Wi-Fi and Touch pad drivers. When making connection to the Network always make sure that we use the right Network configurations so that it allows us to have access to a fast and reliable internet and On power issues always remove the charger when the laptop is fully charged.similarly download hp probook 4530s laptop audio,video,vga, latest driver and resolve your laptop drivers issues.